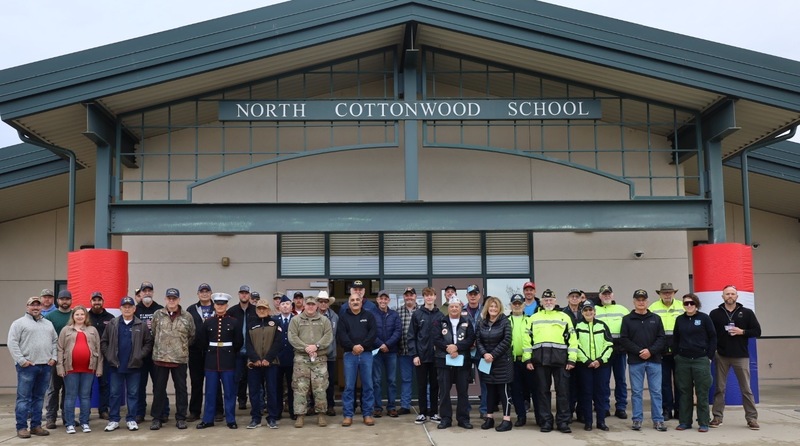 Students and Staff welcomed U.S. Veterans from all branches of the military to our campus in advance of Veterans Day to thank them for their service. Students sang and signed patriotic songs, read poetry, and posted pictures of the veterans in their families around campus.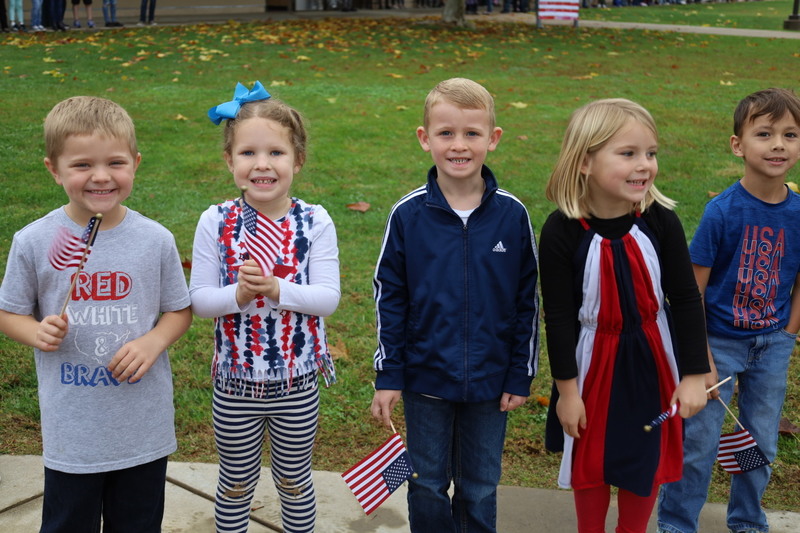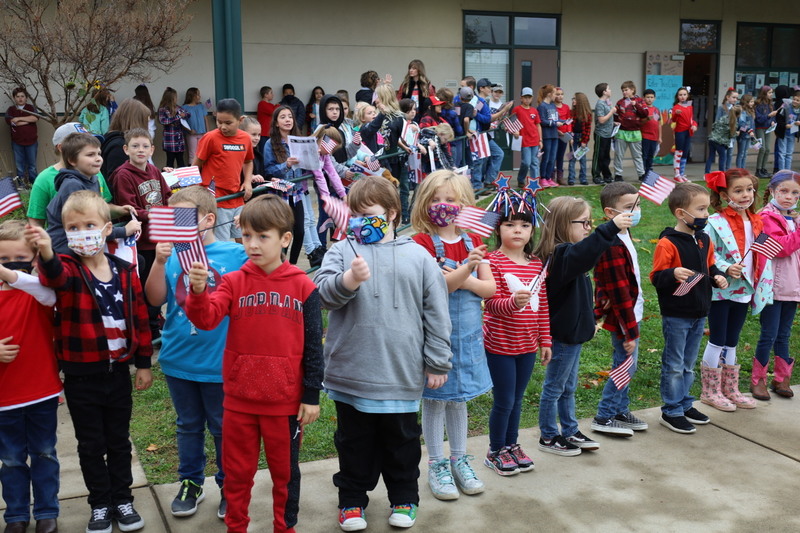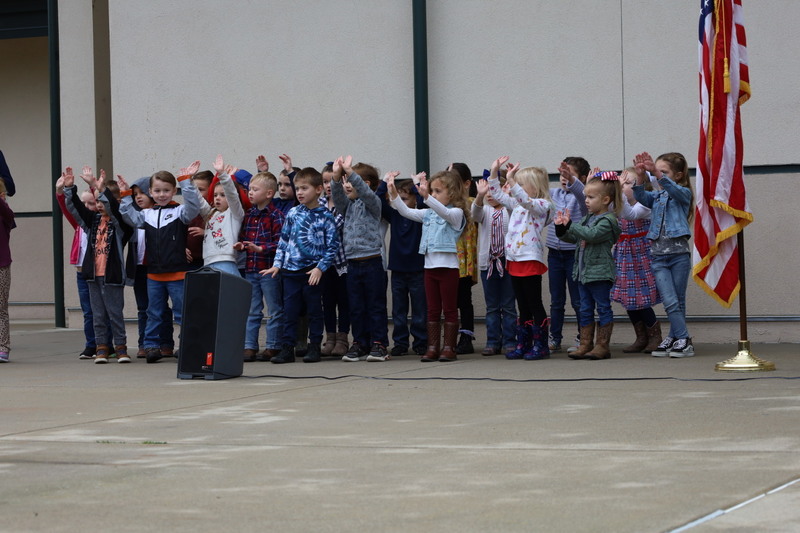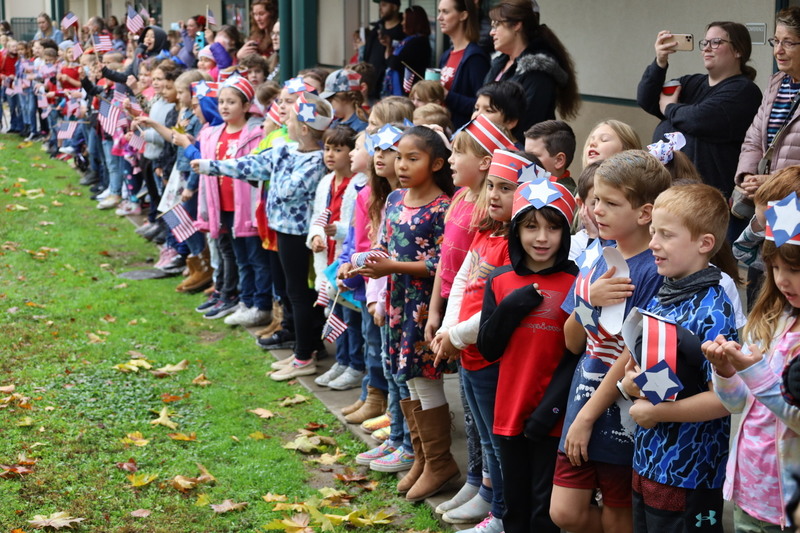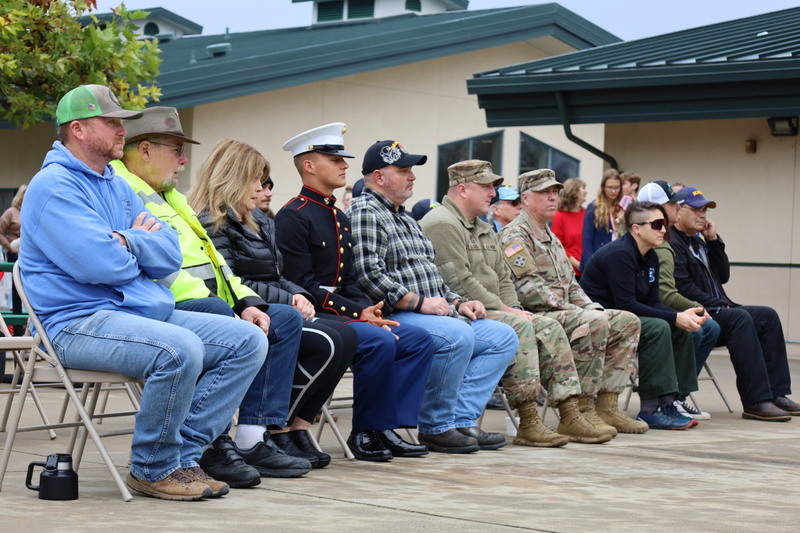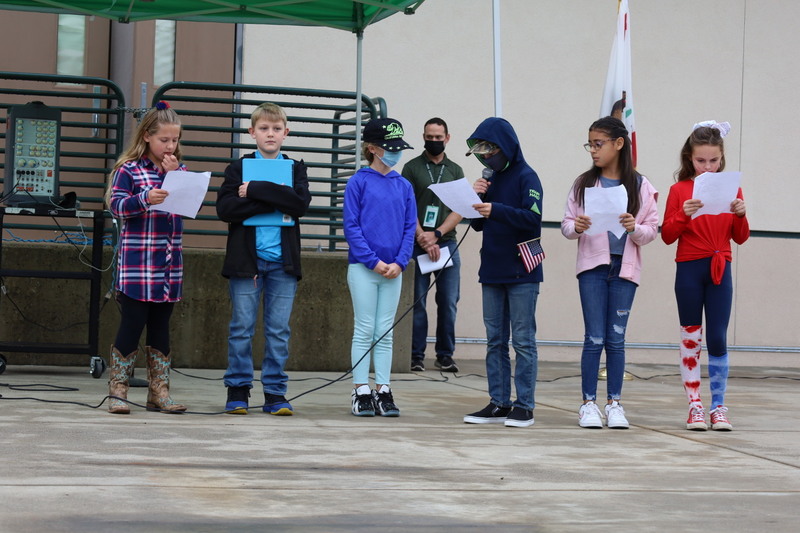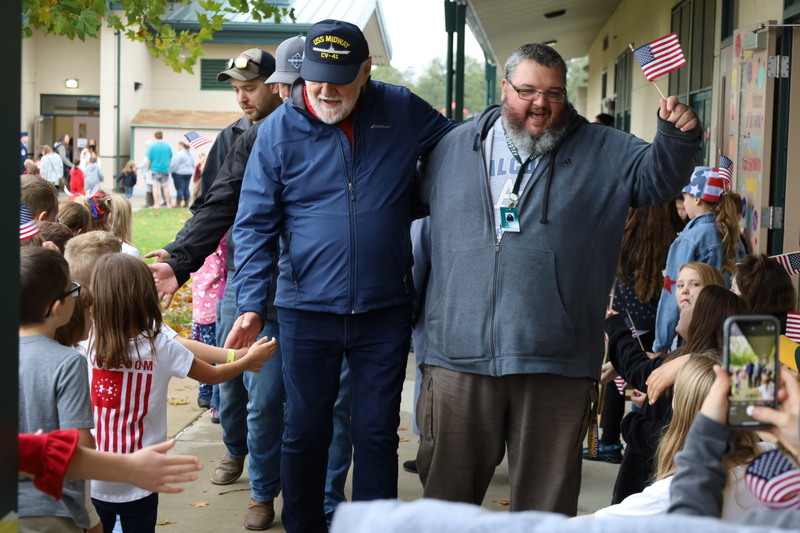 The Shasta Veterans Escort Patriot Guard Riders presented our school with a plaque in appreciation for supporting their work, escorting veterans to their final resting place in Igo.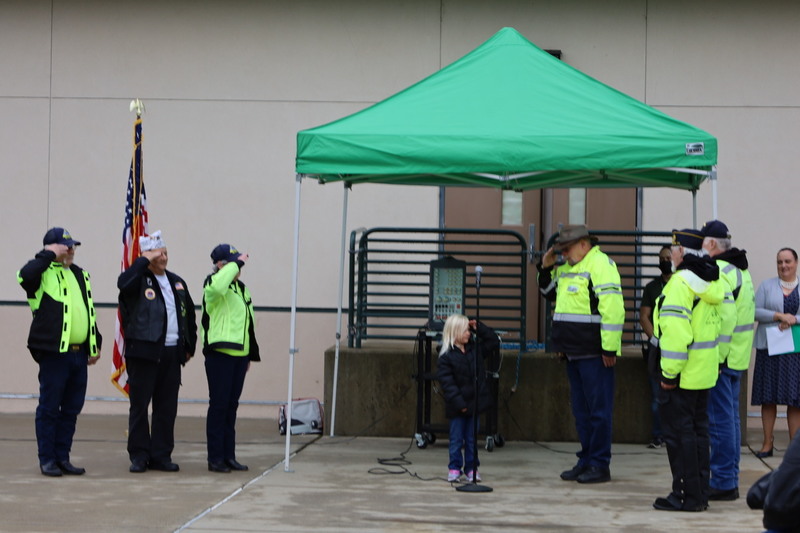 Preston Sharp, a Shasta County high school student, spoke with grades 3 and 4 students about the power they have to make a difference in their community even at a young age. Preston founded his own charitable organization, "Flags and Flowers" with the intent of ensuring that every Veteran receives honor via the placement of a flag and flower on gravesites around the country. North students presented Preston with a $1,500 check to support his work, raised via a coin drive.